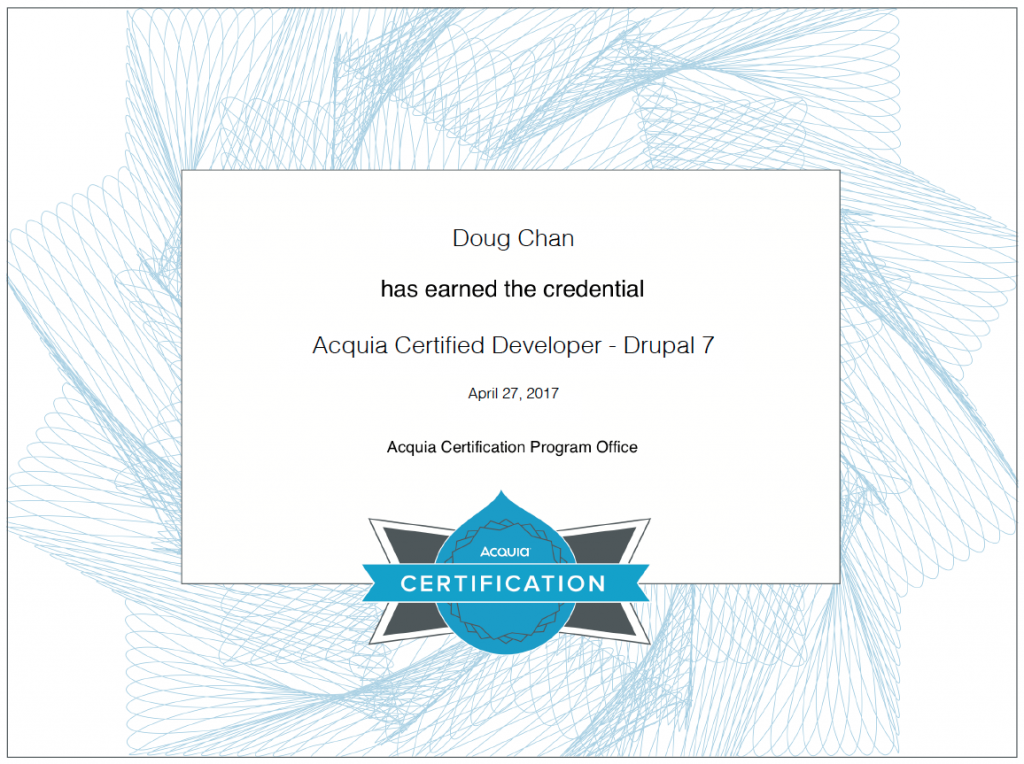 Thanks to iFactory for putting me through Acquia certification! I definitely would not have passed without having learned so much from working there in the past 5 months.
Here's the breakdown:
Section 1 – Fundamental Web Development Concepts: 62%
Section 2 – Site Building: 93%
Section 3 – Front end development (Theming) : 50%
Section 4 – Back end development (Coding) : 77%
Interesting outcome since I feel that I've been really comfortable with my frontend development. Ah well. Feels good to finally be done with the exam!