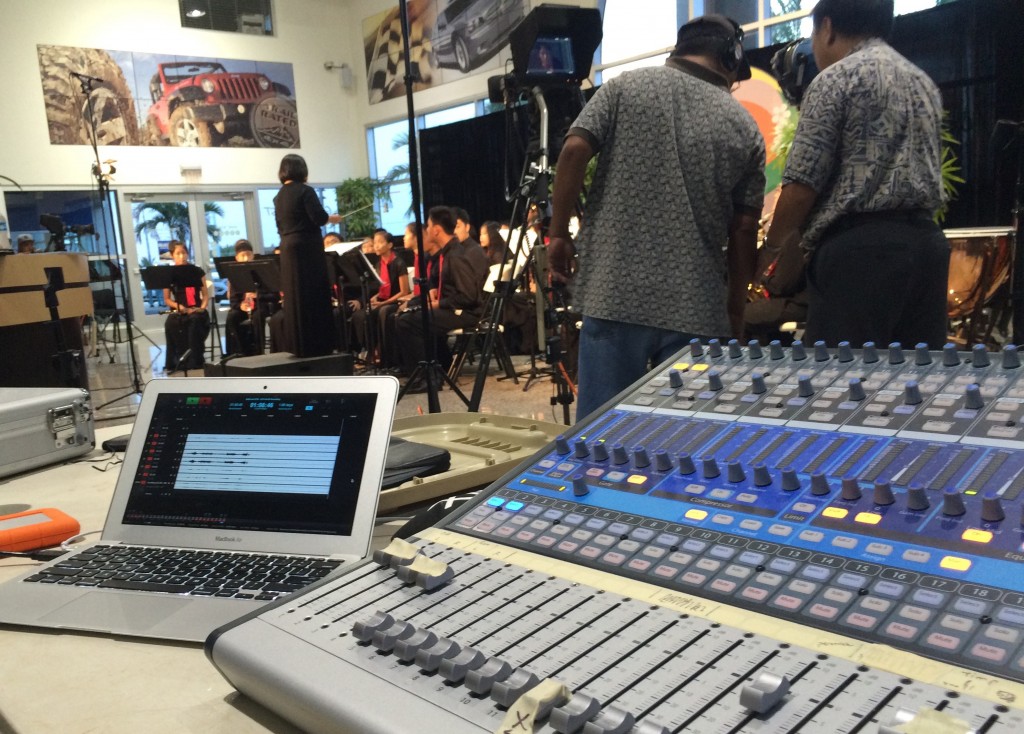 I, alongside PBS, spent my Sunday recording the Guam Territorial Band and Guam Honor Band at the Cars Plus showroom in Maite. I used about 10 mics this time instead of the usual 2-4 that I use.
I mic'ed the front with two condensers as well as two floor mics. I then mic'ed the entire percussion section for added clarity. I brought my 24 channel mixer though, so if the space permitted, I would have used more mics…especially since the trumpets weren't really coming into the mix.
It was a new and fun learning experience for me regardless :) The recording was for a telethon to be aired on PBS Guam (Channel 12) Thursday night, April 30, from 7pm to midnight. Enjoy!