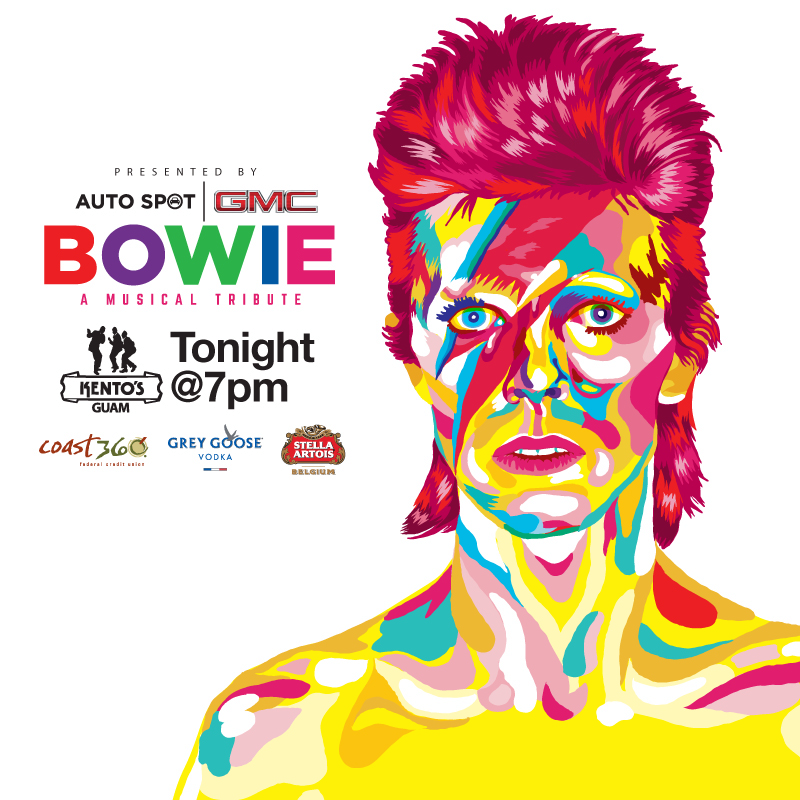 The Calypso Group hired a bunch of us musicians to learn two sets worth of David Bowie music, and we did it! It was a great experience to be part in a band with some of my favorite musicians:
Rob San Agustin – Drums
Bert Delgado – Bass
Mike Hartendorp – Guitar/Vocals
Rich Borja – Guitar/Vocals
…and myself on Keys/Sax/Flute
We also had a couple guest singers come on stage for a few sings: John Leon Guerrero and Edgar Flores.
Many of us weren't really Bowie fans getting into this. I think Mike was the only one who listened to Bowie extensively. The rest of us are definitely big fans now after putting on the show. Some videos will be coming up soon with footage from the event. Stay tuned!