Beyond The Box – Guam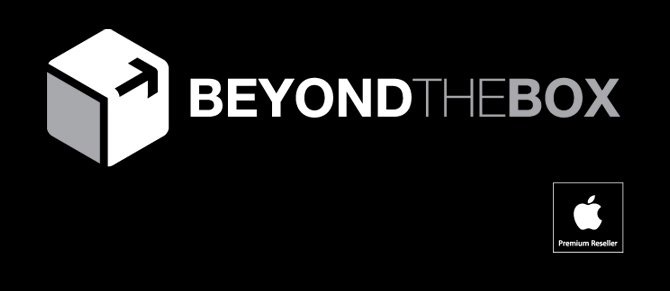 I've been buying my Macs and other Apple Products on eBay for years now. Sometimes, I'll even buy straight from the Apple online store.
Neither has been ideal for me though. With eBay, sometimes, you never know what you're going to get. Luckily, I haven't had a problem with that yet. With the Apple online store, they don't ship to Guam. So, not only do you have to pay tax (which hurts, by the way), you have to pay extra shipping to use a forwarding company (I use Aloha Forwarding, which runs on the expensive side).
So you can imagine my excitement when I heard there was an official Apple reseller chain opening on Guam.
I visited the store twice this weekend. It's beautiful, just like an original Apple Store. There were plenty of things to play with, and they had everything on display. The staff was very helpful and friendly too, greeting you as you enter and answering any questions you might have.
You'd think the pricing would be high, especially for Guam, right? Nope! The prices are PHENOMINAL! They pretty much charge the same price as the the Apple Store, adding 4% GRT. This is way cheaper than what you would spend buying a new item anywhere in the United States (except for maybe New Hampshire, which doesn't have sales tax).
Ok ok, everything good so far, right? Well, here's the catch… They don't carry stock of Apple's newest items. My wallet is ready to purchase a Retina iMac. I was actually going to, too, but they didn't have any in stock. Honestly, I've been wanting an iMac so bad to start on iOS development that I would have settled for a 2013 iMac if they had a Fusion Drive option, but mostly everything they carried in stock was base model or a step up.
On a similar note, they also don't carry the iPad Mini 3 or the iPad Air 2 (yet). To be fair, they said they would be expecting the Retina iMac sometime next month, so it seems that maybe it's just that Apple isn't giving priority of newer releases to their authorized resellers.
So it's back to ordering online for me.